​

This week was pretty darn neat for a variety of reasons. The first was (as the subject line indicates) Operation #Weareone. We've had some missionaries who have been pretty down on themselves lately due to the lack of success they had been having in their area. One was so depressed he was going to return home. As Zone Leaders, the LAST thing we want is for someone in our zone to go home, so last Sunday, Elder Mena and I together with our ward mission leader set out to think up an extremely crazy plan to build their enthusiasm and keep them going. We came up with Operación Todos Somos Uno which quickly converted into the ACME named #Weareone due to the english abilities of everyone in the mission. It was crazy and we needed to plan a LOT, but we figured we could pull it off. The plan was simply elegant and elegantly simple: the entire zone for an entire day would work in the area of those two Elders talking in the streets, knocking doors, teaching lessons, finding references, whatever in the heck they wanted to do to get some work going in their area. At the end of the day, we would all get together and hand everything we had done to them so they could pick up wherever we left off with the people we had found. We immediately sent a text message to President Kimball asking permission to do it. He responded simply enough: "Elders, I love every aspect of this plan. You have my full support, and I'll give you some time in Leadership Council to present it to the other Zone Leaders."

Wednesday we got started planning the details. We got together with our ward mission leader and the other two Elders for about 3 hours that afternoon.

​We created a PowerPoint to present the idea and give a quick training of how we would do it, and we divided their entire area up into 11 sections with lists of ward members. We even shuffled up the companionships so everyone would be working with someone new. On Thursday we put the wheels in motion and set out to work.
We finished that evening, and everyone arrived at our meeting spot super excited talking about everything they had been able to do; all of the contacts they had made, the baptismal invitations they had extended, the references received, etc. They handed everything to the Elders, and we all headed home. Oh my goodness, did this activity make a world of a difference. Not only did those two Elders become far more excited and enthusiastic about the work in their area, but our entire zone caught some of that same enthusiasm for their own areas. Needless to say, 'twas amazing.

​

Reason number two for why this week was great:
Powered by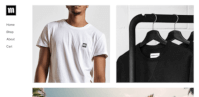 Create your own unique website with customizable templates.